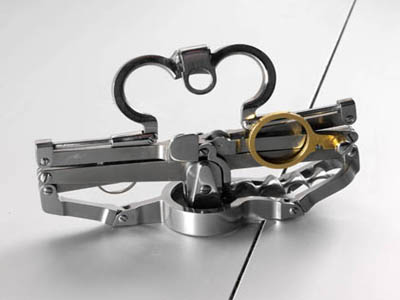 The price of this corkscrew starts at $70,670, and begins climbing once you choose other options, such as whether you want the fingertip lever cast in 18 carat gold or platinum.  Yes, you read that correctly.  Nearly $71,000 to open a bottle of wine.  As conversation starters go, it's certainly better than talking about the weather, but at least that's free.
Opening a bottle of wine is a pretty straightforward, simple task.  Until the cork breaks and only half of it comes out.  The next few minutes are spent cursing under your breath–or loudly–and trying to get the corkscrew down far enough into what's left of the cork to get the rest of it out.  And most likely, even if you're successful, you end up with cork crumbs floating in the wine.  Awesome.  I'm not ashamed to say that I have poured wine through a paper towel to filter those cork bits out.
There has to be a better way to remove the cork, you say.  A quick search on Google for "corkscrews" comes up with a dizzying array of results, ranging from the familiar to some that look as though they belong more in a bar-room brawl than behind a bar.  For my money, though, the best corkscrew I have ever used is a lever-style model called the Le Creuset Screwpull.  A video of it in action can be viewed here.  The Screwpull is not inexpensive, but it is incredibly easy and fast, and I have never broken a cork since I started using it (sorry, Bounty paper towels).  If $75-$80 is too steep an investment to make in a corkscrew, the good news is that lever-style openers can be found online for around $20 or even less, and most come with a foil cutter, too.
In the meantime, though, if you find yourself with a broken cork, spare yourself some aggravation.  Just push what's left of it into the bottle.  It won't ruin the taste of your wine, and you can save the paper towels for spills.